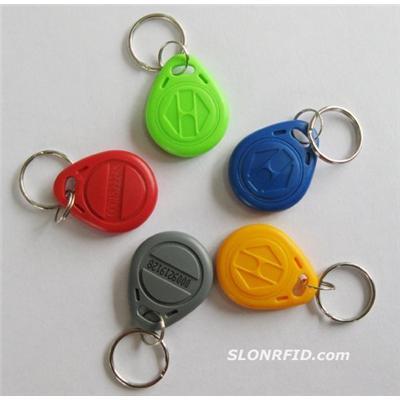 Descripción
ABS RFID Keychains ST-850
Place of Origin:Guangdong China ( Mainland)

Brand Name:SLON
Model Number: ST-850
Type:ABS RFID Keychains
Name:ABS RFID Keychains
Type:Original New
● Beautiful, strong and durable
● According to the frequency is divided into: 13.56M Hz and 125K Hz


Technical parameters:

Frequency
125K Hz or 13.56M Hz

125K Hz chip package
H4100, H4102, EM4450, TK4100, T5557, Hitag1, Hitag2, HitagS

13.56M Hz chip package
NXP Mifare1 S50,Mifare1 S70,Desfire Mf3icd40,Mifare Ultralight
Icode1,Icode Sli,Legic mim256,JWL872,TI256,Ti2048inside
picopass 2KS.

Working Mode
Read or Read and Write

Work
Active with high read sensitivity.

Supported Standard
ISO 18000-2, ISO14443, ISO15693

Read And Write Distance
2-15cm(HF ISO18000-2);1-3cm(HF ISO14443);1-10cm(HF
ISO15693).Distance from the tag and reader antenna size of the decision.

Read And Write Times
100,000

Antenna Material
Copper winding antenna

Operating temperature
-35 ℃ -75 ℃

Storage temperature
-40 ℃ -150℃

Operating Humidity
0-95%

Packaging Materials
ABS

Number Printing
Flat Coding or laser Coding.

Color
Gray, Purple, Green, Orange, Yellow, Black.

Product Size
51.4×32.3×5.6 mm

Weight
6-12g


Typical Applications:
Mainly used for attendance access control, traffic ticket, recharge fees,
bank cards, identification and so on.

RFID Tags RFID Reader RFID System RFID Antenna RFID Software

We can follow customers to request customized products, we will provide you the best quality products and services